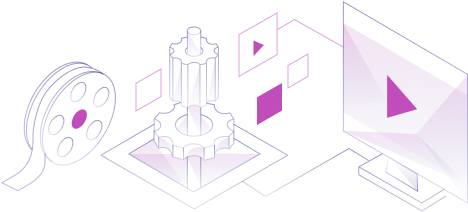 Medialogistika
Platform for creating, processing and delivering television signals.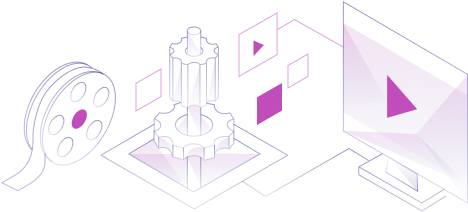 Access programming packages of mandatory, thematic and regional TV networks.
Choose channels
TV channel distribution
Deliver television networks to audiovisual services and operators in Russia and abroad with the best quality at minimal cost.
Encoding
All types of video stream encoding, decoding and transcoding in real time. Supported formats: SDI, UDP, HLS, DASH, MSS.
DRM
Protection of your video content using modern access control systems: VCAS, FairPlay, WideVine, PlayReady.
Lightway: Over-the-internet delivery
Easy point-to-point TV channel delivery via the public internet using a professional protocol.
Playout
Cloud service for creating a television signal based on your video content playlist.
Use our cloud broadcasting service to spend less on purchasing broadcasting equipment
Zero-cost delivery to Medialogistika platform for distribution
Convenient for launching new TV channels.
Minimized initial costs and lower financial risks
Embedded ads
Create and embed ad blocks into television signals.
Manage ads using SСTE35, SСTE104 and DTMF markers
Create advertising reports, ad broadcasting reports, etc.
Integration with the channel distribution service
Localization
Adapt television content according to local laws and regulations, incorporate local news and advertising.
Labeling (age rating, license, notices)
Subtitles (speech recognition, translation, embedding)
Content blocking / content substitution
Ad blocking
Local ad embedding
Your request is accepted. You have provided the following contact details:
Email:
Phone:
Our manager will contact you shortly.
For technical reasons, your request has not been sent. Try later or call
+7 495 737-06-87