March 19, 2017
MSK-IX develops as a service platform
The TransNet 2017 conference featured a roundtable discussion on IXP.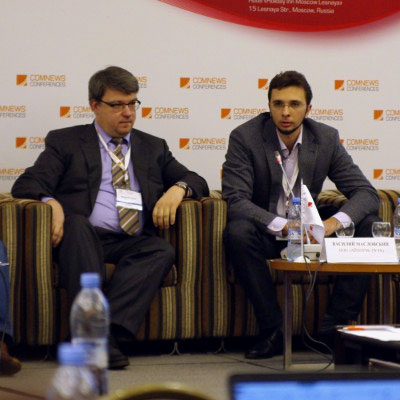 MSK-IX develops as a service platform
On March 16−17, 2017, MSK-IX took part in the 8th Transport Networks Russia 2017 International Conference in Moscow. A roundtable discussion was held as part of the conference, bringing together representatives from internet exchanges SEA-IX, DATA-IX, W-IX and TTK. MSK-IX Commercial Director Yevgeny Morozov moderated the discussion.
The event started with a discussion on the definitions of internet exchange points, operational models and solutions for building internet exchanges. Participants agreed that streamlining the interactions between content providers and communications operators is a key goal for IX companies. Issues related to major content providers using distributed internet exchanges was also high on the agenda.
Participants shared plans related to expanding their geographical footprint. Yevgeny Morozov presented MSK-IX strategy which consists of creating peering centers in every federal district and attracting new participants by working with channel operators. He also announced the launch of an MSK-IX point in Riga and the expansion of MIX service in Yekaterinburg. The Medialogistics project to distribute terrestrial channels to cable television operators will also help expand MSK-IX network.