May 19, 2017
Siberian operators get access to TV VLAN
On May 18, Novosibirsk hosted the MSK-IX MIX & TV EVENT conference that brought together Moscow and regional experts to discuss two important issues: ways to improve external connectivity and the reception of a TV signal on local networks.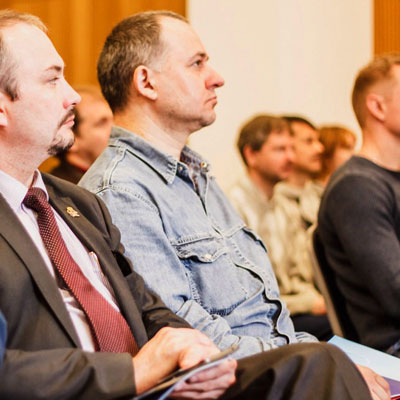 Siberian operators get access to TV VLAN
The event was attended by leading regional communications operators, internet providers and cable TV operators, who came up with their ideas on how to develop this segment.
Two new services were presented during the forum: MIX and TV VLAN, which became accessible to Novosibirsk companies in 2017. MIX has been used in other regions for three years and proved to be a reliable and affordable tool of cooperation between regional operators and the leading IP-traffic exchange platform in Russia and the CIS. TV VLAN gives operators access to an enormous package of TV channels at MSK-IX connection points. TV signals are delivered directly from TV studios via the terrestrial data transmission network of Rostlecom and MSK-IX.
MSK-IX Director for Regional Development Konstantin Stepanov said: "It is great that this year MSK-IX began providing two new services in Novosibirsk. Without a doubt, this generates interest in MSK-IX services on the part of companies that are already working with us and draws in new participants."
Grigory Kuzin, Director of Medialogistics: "In Novosibirsk, operators have been particularly interested in receiving TV channels via TV VLAN because here we managed to present the service in all its glory – with channel package localization, thanks to integration with local TV studios and the Siberian branch of the Russian TV and Radio Broadcasting Network, and also thanks to remote connection opportunities making the service accessible elsewhere in the region. We intend to go further. The next stage is the Far East. At present, we are preparing to start it up in Vladivostok."
TV VLAN is currently available in Moscow, the Moscow region, St. Petersburg, the Leningrad Region and Yekaterinburg. And now it has made it across the Urals to Novosibirsk. Keen interest in this project and growing demand for new connections every month are encouraging MSK-IX to step up the distribution of TV VLAN in all Russian regions where MSK-IX has points of presence.