February 9, 2017
Medialogistics wins best online innovative project
MSK-IX Medialogistics has won the prize for the best innovation in network architecture in the Equipment and Technologies category at the 8th Bolshaya Tsifra annual national digital TV awards.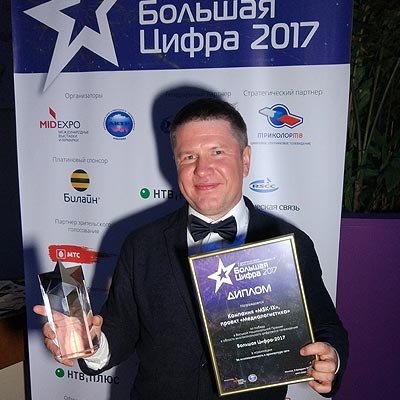 Medialogistics wins best online innovative project
Medialogistics is an MSK-IX for land-based TV signal delivery between professional television market members via its own network and Rostelecom channels. The professional jury, consisting of leading experts in digital TV, journalists and high-profile public figures, had high regard for the Medialogistics team and all of MSK-IX.
Thank you to everybody involved in our project. We believe that Medialogistics will continue to develop at the same fast pace, and we will surprise you again and again with our innovative ideas. Thank you to the jury for choosing us,

said Medialogistics director Grigory Kuzin.
Bolshaya Tsifra is Russia's first national awards recognition ceremony in multiplex digital TV. The awards' main goal is to promote new technology, services and content among multiplex digital television companies and customers, set standards for quality products and services, and stimulate professional growth in the participating companies.