February 9, 2017
MSK-IX presents Medialogistics at CSTB Telecom & Media 2017 fair
Medialogistics delivers TV signals via MSK-IX's land-based network and Rostelecom channels, which ensures top quality in any location. Medialogistics and the project's services are very popular among regional TV networks, internet providers and cable TV companies.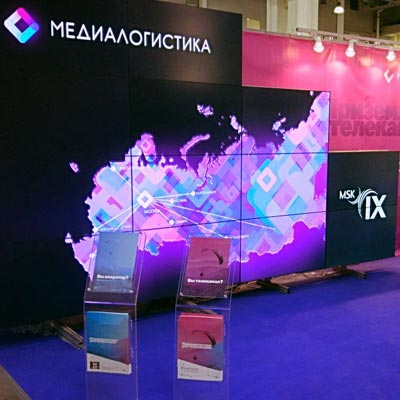 MSK-IX presents Medialogistics at CSTB Telecom & Media 2017 fair
The number of TV channels provided with a subscription is constantly rising. On the first day of the fair alone, Medialogistics accepted offers to include 12 more channels in the multiplex.
TV VLAN service provided by Medialogistics is already available in Moscow, St. Petersburg and Yekaterinburg, as well as the Moscow and the Leningrad regions. We have no doubts that after the fair, the project's geography will significantly expand,

Medialogistics director Grigory Kuzin commented.
For more details about the project, visit MSK-IX's stand 341 in hall 3 at the CSTB Telecom & Media fair. The fair will run through February 9. Visitors and guests have a unique opportunity to look into the future and find out what solutions, technology and business ideas will set trends in the electronic media market in the short and long term.