September 21, 2017
Russian peering forum to uphold European trends
The 12th European Peering Forum (EPF) was held in Lisbon on September 18-20.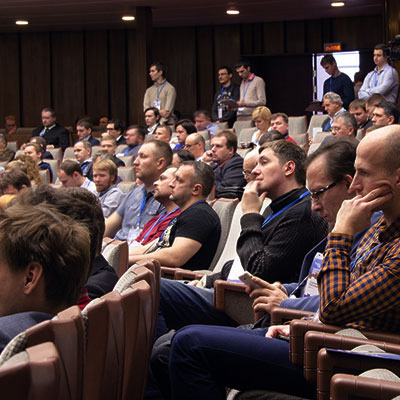 Russian peering forum to uphold European trends
The forum was organised by European traffic exchange points such as AMS-IX, DE-CIX, LINX, Netnod and MIX. Over 300 representatives of internet companies and operators from all over the world attended the event. Apart from the official agenda, the three-day forum gave its participants an opportunity to meet each other creating a new impetus to cooperate on projects.
The forum opened with opening remarks by Serge Radovcic, RIPE NCC. Afterwards, the participants discussed the prospects of developing traffic exchange points, legal issues, and the efficiency and security of the protocols and software used in communication networks. This year's speakers included Geoff Huston, Markus Viitamäki, Simon Mayoye, Greg Dendy, Michael Rabinowitz, Christoph Dietzel, Martin Levy and others.
MSK-IX was represented by Commercial Director Yevgeny Morozov. He had more than ten meetings with the network operators, representatives of CDN and content projects that are interested in reaching Russian internet users.
"MSK-IX is a convenient launch platform for international internet companies operating in Russia," Yevgeny Morozov said. "MSK-IX has become a long-term partner for many global players and a link to our telecommunications market. Foreign participants showed interest in the ЦОД M9.PLUS data exchange point providing presence in the Russian data exchange network. We look forward to seeing our colleagues at the 2017 Moscow Peering Forum in December to continue our projects."