MSK-IX
/
News
/
ENOG 13 participants are the first to read the latest issue of Internet Iznutri (Internet from the Inside) magazine
May 23, 2017
ENOG 13 participants are the first to read the latest issue of Internet Iznutri (Internet from the Inside) magazine
The ENOG 13 Regional Meeting kicked off in St. Petersburg.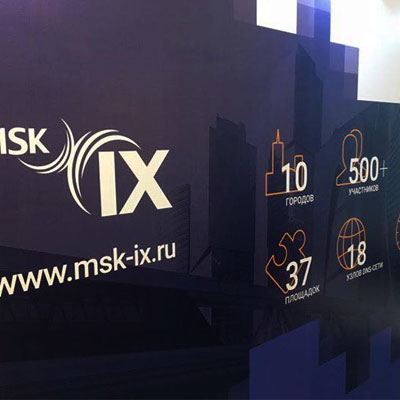 ENOG 13 participants are the first to read the latest issue of Internet Iznutri (Internet from the Inside) magazine
On May 23, the ENOG 13 (Eurasia NetworkOperators' Group) Regional Meeting got underway in St. Petersburg. It is organized by RIPE NCC and MSK-IX with the support of the Technical Center of Internet, Internet Society, NetNod, DDos-Guard, and GlobalNet. Over 450 people from Russia and European countries registered for the meeting.
Axel Pawlik, Managing Director of RIPE NCC, and Yelena Voronina, Director General of MSK-IX, opened the meeting. Ms. Voronina welcomed ENOG 13participants to St. Petersburg and noted that each year the meeting becomes more and more popular platform for the technical community to connect. Also, she presented the latest issue of the Internet Iznutri (Internet from the Inside) magazine that was released on the eve of the event. The ENOG 13 delegates were the first to read the sixth issue, and Ms. Voronina suggested that they become authors of the next issue: "The topic of our next issue is peering, and I invite everyone interested in this topic to share their experience and knowledge with our readers and write articles for our magazine."
MSK-IX's stand is on display at ENOG 13, showing the main services of the company, in particular the new data processing center, which began operating in April 2017 at the Moscow International Telephone Exchange No. 9 (MMTS-9). The meeting participants can learn more about the data center's services, ask questions and discuss cooperation opportunities.
The ENOG 13 program committee comprises 20 volunteers who developed a program that takes into account the interests of the community and covers the most current topics, including cybersecurity, transit, DNS infrastructure development, peering, eand others. MSK-IX experts will participate in the IXP roundtablediscussion, where Russian and foreign traffic exchange points will discuss traffic exchange and network development. On the second day of the ENOG 13, MSK-IX expert Dmitry Kovalenko will speak about performing load testing on the MSK-IX DNS cloud. The meeting program also includes atraditional ceremony of signing PGP keys and other interesting activities and discussions.