March 22, 2017
Experts discuss the advantages of land-based TV content distribution
The annual Connected Future. TV & Media Transformation international forum took place in Moscow on March 21, bringing together over 400 media and TV companies.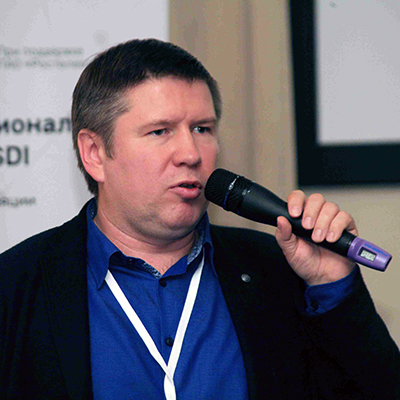 Experts discuss the advantages of land-based TV content distribution
Speakers included over 50 experts, including from MSK-IX. Participants discussed current development trends and put forward promising business solutions, new products and business development models.
Director of the MSK-IX Medialogistics project Grigory Kuzin chaired a roundtable discussion, entitled "Terrestrial television distribution. First-hand experience," which was joined by major television companies and telecommunications providers, and MSK-IX clients and partners. They shared their experience in content distribution, discussed TV channel localization and talked about why internet broadcasting requires separate versions of TV channels. A new distribution strategy, Satellite Plus Earth, that Grigory Kuzin brought up for discussion, was met with great interest from the participants.
"A year ago we announced our Medialogistics project, which was then only in development, at the Connected Future forum. One year on, we count Yandex, Viasat and Match TV among our clients that have shared their first experiences with Medialogistics during a roundtable discussion. We've heard some good things, but it is more important for us to see what the service is lacking. For instance, TV channels want to have a personal profile page to see which providers receive their signal via Medialogistics. Okay, we've noted that and we're going to launch a personal page for TV channels. And we will discuss how good that feature works at Connected Future 2018," Grigory Kuzin said.