MSK-IX
/
News
/
MSK-IX Medialogistics service allows orders for television channels from Cableman.ru catalogue
September 3, 2018
MSK-IX Medialogistics service allows orders for television channels from Cableman.ru catalogue
As of September, users have been able to search for television signals from the Medialogistics service pool on the website http://www.cableman.ru/channels/table via a special filter.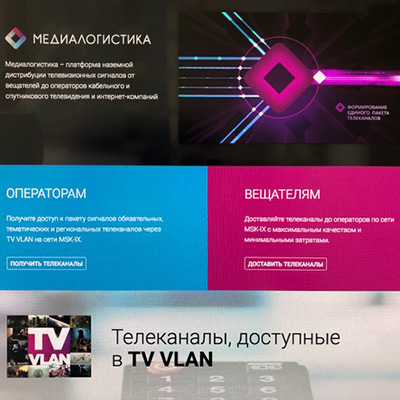 MSK-IX Medialogistics service allows orders for television channels from Cableman.ru catalogue
Each television channel available for operators at the Medialogistics platform now has a relevant button. By pressing the button, users can fill in a form to request for a certain television channel connection.
The service offers real-time synchronization between the catalogues of Cableman and Medialogistics. As of now, 232 of 563 channels at Cableman can be accessed from Medialogistics.
"Some 20 new TV channels are added to Medialogistics every month and Cableman will receive the information about the new additions instantly," said Medialogistics director Grigory Kuzin. "We have started a huge job and will work to improve this cooperation."