September 13, 2018
DNS: Changing together with the world and new technologies
MSK-IX General Director Yelena Voronina held the New Technologies in DNS session at TLDCON 2018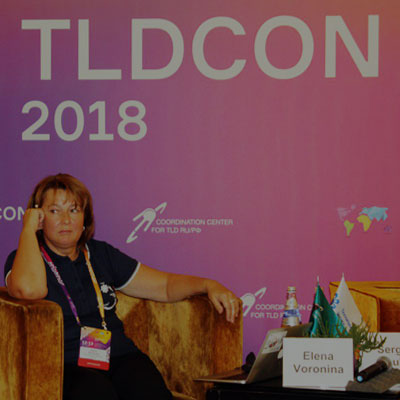 DNS: Changing together with the world and new technologies
The New Technologies in DNS session organized by the Technical Center of Internet was held at the 11th International Conference for ccTLD registries and registrars of CIS, Central and Eastern Europe (TLDCON 2018). According to experts, the influence of DNS on the global network cannot be overrated, but many technological concepts belong to the "open internet" era and must be upgraded. This idea was the main discussion point of DNS's role today in the global internet.
MSK-IX General Director Yelena Voronina moderated the session. She noted that the DNS system was standardized more than 30 years ago, and, while preserving its architectural solutions, it has changed in capacities; for example, it is now used in new technologies. "The DNS dataflow is like an information treasure trove, and many people see it as a security threat," Yelena Voronina remarked before giving the floor to John Crain, ICANN Chief Security, Stability and Resiliency Officer.
Pavel Khramtsov, MSK-IX DNS Project Manager, spoke about how new technologies, including blockchain, can influence DNS and domain businesses. "The list of domain names is the first candidate to use blockchain, because the technology would provide for its distribution. But if blockchain is implemented, the registry business would disappear," he said. "We should remember that no company that dominated at a certain stage of technological development has survived the 'technology transition.' We should all think about this," Khramtsov added.
The session was also attended by Director General of the Technical Center of Internet Alexei Rogdev, Ngenix Director General Konstantin Chumachenko, and .ART CTO Sergei Baukin.