December 9, 2020
MSK-IX hits record peak traffic at 4.6 Tbps
On December 7, for the first time, peak traffic reached 4.6 terabits per second at MSK-IX, setting a new record.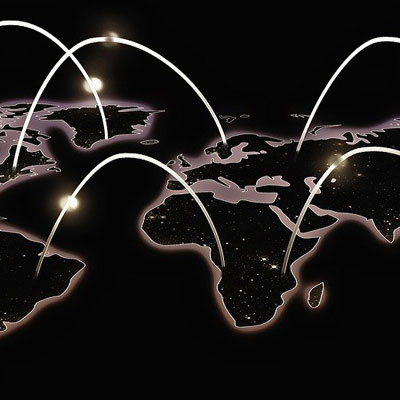 MSK-IX hits record peak traffic at 4.6 Tbps
Before that, the highest value was reached on March 17, at the level of 3.7 Tbps. Now peak traffic has grown higher, and the networks handle the workload without compromising the quality of connection.
As many people went into self-isolation, MSK-IX noted a spike in the Euro-IX association members' traffic and an increasing load on its Internet eXchange platform in Russia. This year was a turning point. Not only did the pandemic put society to a stress test, but it also accelerated the onset of the future. A few months ago, people living on the planet Earth did not know whether they would be able to quickly adapt to this new format of working or studying, but now, online learning and teleworking are already being recognized and regulated at the state level.
During the time of its operation, MSK-IX has proved its ability to quickly change and adapt to new realities. This year, the company marks its 25th anniversary.
Over that time, MSK-IX has grown to a global scale thanks to its motivation to grow and offer new services to customers. It now ranks among the top 5 largest IX companies and is the leader in Russia and Eastern Europe. MSK-IX runs four key services – Internet eXchange, DNS, Medialogistika and InstaNet, as well as data center services and the Data Escrow service.
The annual industry conference Peering Forum MSK-IX, which brings together representatives of the professional community and world-class experts, was held online this year due to the current epidemiological situation. However, this allowed us to make the program even richer than usual. The forum events lasted almost a month from November 5 to December 3. The number of participants almost doubled, from 500 last year to 900. Three online platforms were available at once, all supporting the active participation of listeners. The varied topics for discussion and interactive opportunities for the participants have demonstrated a new high standard for organizing events in any conditions that the industry leader and the professional community have set.