November 12, 2020
Transition to new technology takes time
Panel discussion on Forthcoming Technologies as Information Security Threats ends at the Peering Forum MSK-IX 2020.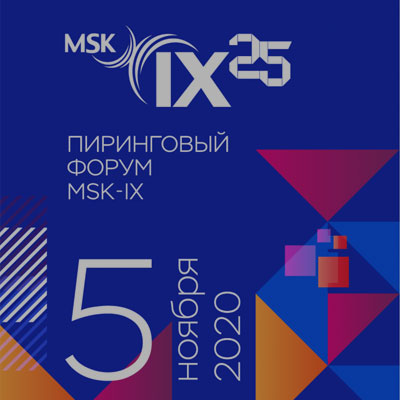 Transition to new technology takes time
Discussions at the Peering Forum MSK-IX continued on November 12 with a round table on Forthcoming Technologies as Information Security Threats. The panel was moderated by Mikhail Kader, Distinguished Systems Engineer at Cisco Systems. Taking part in the event were Mike Geller, Distinguished Cyber Security Architect at Radware, Andrei Ivanov, Head of Security Services at Yandex.Cloud, and Éric Vyncke, Internet Area Director at IETF and Distinguished Engineer at Cisco.
Andrei Ivanov said in his address that cloud technologies were closely connected with the digital transformation and that the majority of companies were transitioning to digital technology, although their approaches to transition are widely different. At the same time, the companies that go digital across the economic board are reporting financial growth. Éric Vyncke, the author of IPv6 Security: Information assurance for the next-generation Internet Protocol, noted that security was becoming better every day. As of now, transition from one protocol to another is proceeding smoothly, and it is impossible to imagine waking up to a world where everything is based on IPv6. Although 66 percent of users in Belgium have adopted the new protocol, Vyncke believes that the process is taking too long.
Mike Geller, who has been working in information security since the 1990s and has produced several articles and studies on this issue, said the most popular subject in 2020 was the 5G security architecture, adding that one should take a realistic view on the capabilities of the new technology, more precisely security, functionality and data delivery. It looks as if the more sophisticated technologies become, the more methods there should be to resist various threats. However, we will eventually learn to deal with these challenges and to analyze information in real time and in full.
Mikhail Kader rounded up the discussion by saying that the influence of hardware platforms on the vulnerability of new protocols corresponds to user expectations and that hardware solutions boosted users' trust in new technology.