October 9, 2019
Registration is open for the MSK-IX Peering Forum 2019
Registration for the MSK-IX Peering Forum 2019 is now open. The Forum is the annual meeting of customers, partners and friends of MSK-IX to be held on December 5, 2019 in the Congress Hall of the World Trade Center.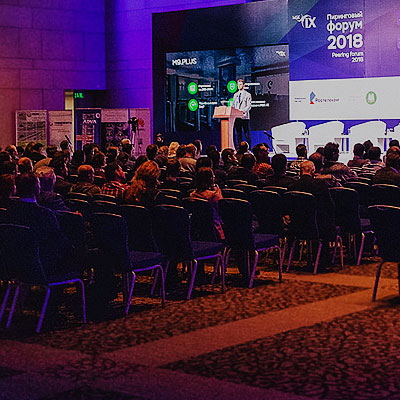 Registration is open for the MSK-IX Peering Forum 2019
The target audience of event are telecom industry professionals who build and develop communication networks and service platforms on the Internet. Do not miss the chance to feel the pulse of the market, to learn about recent advances in Internet technologies, to communicate with your colleagues. In 2019, the forum will be held for the 15th time and will bring together 700+ participants.
The main topics of the program:
Peering, MSK-IX news and presentations from invited IXPs
Best practices in the design, operation and automation of networks
Security of routing and data exchange
Content blocking and other technical aspects of telecom regulations
Distribution of TV channels and ОТТ video over the Internet
Research in network connectivity and other data-driven insights
Participation is free of charge. Please request you invitation at https://peering-forum.ru/en/ и получить приглашение.
If you have an idea of presentation for the technical seminar, please send your suggestions to events@msk-ix.ru.