May 22, 2019
RPKI, DDoS protection and DNS technology as key topics at RIPE 78
ICANN representative urge the community to speak up about root server policy.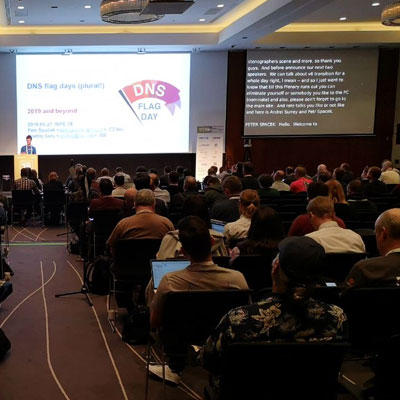 RPKI, DDoS protection and DNS technology as key topics at RIPE 78
A regional RIPE Network Coordination Center Meeting is being held in Reykjavík, Iceland on May 20-24. Over 800 people from different countries are to attend the conference.
In the course of five days, the conference participants will discuss the issues of security, protection, v6 deployment, roaming across Europe and new technology.
ICANN's David Huberman will urge the internet community to speak up about root server changes: «The ICANN board is currently considering the suggested operation model,» he said. «An instruction was issued to develop a concept document and submit it for discussion to the expert community.»
Bijal Sanghani from Euro-IX will share news on European internet exchange points, including MSK-IX: «Medialogistika is planning to deliver 400 Ultra HD television channels,» she said. «As of today, the company has a total of 23 DNS nodes globally. This is a good result.»
The list of conference participants will include a MSK-IX delegation, with the company's CTO Alexander Ilyin among them. «Today, it is important to join forces within the technical community in order to achieve the maximum result within a short time frame,» he said. «Without a constructive dialogue, nothing will work. That is why we are trying our best to participate in discussions with our colleagues and try to come up with new solutions for the industry and business.»
Within the five days of the conference, a dozen business meetings and 62 daily meetings are scheduled.