MSK-IX
/
News
/
MSK-IX top managers discuss St. Petersburg's telecom industry and multiservice platforms' capabilities
April 2, 2019
MSK-IX top managers discuss St. Petersburg's telecom industry and multiservice platforms' capabilities
MSK-IX Day was held in St. Petersburg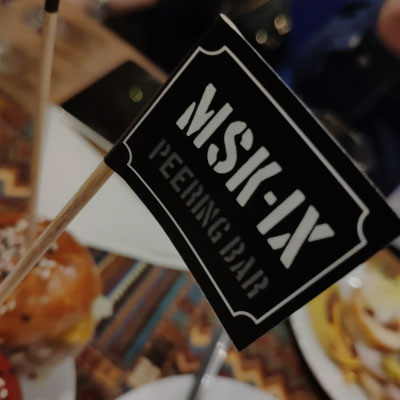 MSK-IX top managers discuss St. Petersburg's telecom industry and multiservice platforms' capabilities
On March 29, telecommunications experts held their annual meeting, MSK-IX Day, in St. Petersburg, at the ARTMUZA Gallery of Modern Art on Vasilyevsky Island. The participants discussed the industry's problems and development prospects, as well as services for communications operators and internet providers with MSK-IX solutions.
MSK-IX Chief Commercial Officer Yevgeny Morozov spoke about new MSK-IX products, its successful transformation into a multiservice platform that provides high-quality and convenient services, and the company's development plans.
"We are living in the conditions of a dynamically developing market and are trying to offer our clients user-friendly and flexible solutions that meet the changing demands of their businesses as much as possible. This is why we have stopped using the "one service" paradigm, and today our clients can quickly get access to all the MSK-IX products they are interested in via a single port," Morozov said.
After the official part of the meeting, the guests had a chance to network informally; they exchanged experience and developed a common approach to using new technological solutions.