May 23, 2019
MSK-IX experts will discuss internet services development at CROS-2019
The MSK-IX multiservice platform will be presented at the CROS-2019.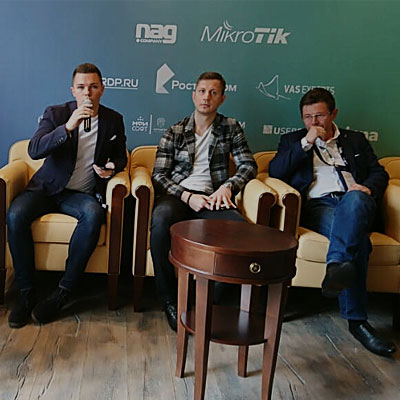 MSK-IX experts will discuss internet services development at CROS-2019
On May 22-25, Sochi will host CROS-2019, which will include a delegation from MSK-IX. CROS is one of the largest industry conferences, which annually brings together top managers from telecommunications companies, telecom operators, integrators and equipment manufacturers. The conference was organized by NAG. The event is expected to bring together more than 800 participants, including representatives from MSK-IX, Mail.ru, VKontakte, Juniper, Ericsson, Extreme and other ICT market participants.
The key topics of the conference will be technology, services, regulation, and other business aspects of internet services. The program will include expert reports, roundtable discussions, hackathons and equipment presentations.
On May 23, MSK-IX Regional Development Director Konstantin Stepanov participated in a roundtable discussion on the impact of new technology on the telecommunications market. Stepanov spoke on the transformation of MSK-IX into a multiservice platform and about the potential for developing the business of an internet provider using the services of MSK-IX. The discussion focused on upgrading the infrastructure for increasing traffic, the automation of data management networks, prospects for the development of 5G technologies and the Internet of Things (IoT), and the role of traffic exchange points in today's network ecosystem.
«The Conference of Russian Telecom Operators (CROS) is about meeting new people, searching for partners, and useful discussions of business issues. It's good that CROS has developed a new format, an application for participants and an ambitious program,» said Konstantin Stepanov, MSK-IX Regional Development Director.
«The goal of MSK-IX is to provide those in the market with the tools to scale up networks and services on the internet faster and at lower cost, which contributes to the development of their business,» said Alexei Kostin, MSK-IX Marketing Director.