September 25, 2019
EBERO and Data Escrow providers help registry operators with emergency backup
MSK-IX Director Yelena Voronina explained what EBERO is at the SPECTR-2019 forum at Rosa Khutor on September 25.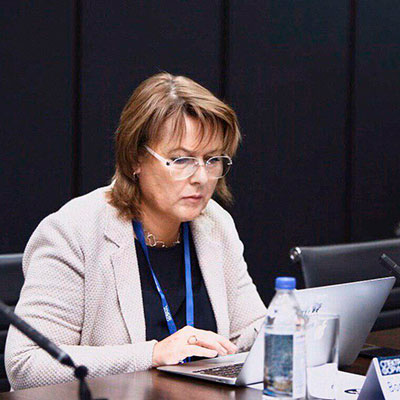 EBERO and Data Escrow providers help registry operators with emergency backup
Ms. Voronina delivered a report on new tools to ensure a trusted environment in Russian national domains at a roundtable dedicated to the subject of the domain industry.
Her presentation was devoted to data processing protection services. Data Escrow and EBERO are independent developments for backing up the infrastructure in case of a malfunction of the registry operator's systems.
She showed the details of an emergency response process in the event that a gTLD registry operator cannot sustain critical functions, and explained how the process is activated.
The introduction of EBERO and Data Escrow will guarantee data security if traffic providers have problems; they guarantee the fulfillment of obligations and economic efficiency, which can significantly change the underlying principles of backup in the context of multiple vulnerabilities.
Andrei Vorobyov, Director of the Coordination Center for TLD .RU/.РФ, also spoke at the roundtable. He talked about the principles of working with the expert community to ensure the legitimate use of domain names. Vladimir Gorzhaltsan, First Deputy Director of СС TLD .RU/.РФ, spoke about statistical methods of exploring the state of the internet industry. Executive Director of the Association of Documentary Telecommunications Alexander Ivanyuk presented a Russian project to develop a typical module for studying internet technologies, and Director General of the Technical Center of Internet Alexei Rogdev listed the basic principles for maintaining stability, security and fail-safety of Russian domain zones.
The SPECTR Forum is an annual platform for an open dialogue between ICT businesses and regulators aimed at exchanging information, experience, and views on any problems associated with the regulation of the communications industry and ICT. The participants discuss television content, development prospects and transition to digital platforms, the role of telecommunications using the radio frequency spectrum in the development of the digital economy in Russia, the Internet of Things, deployment of 5G mobile networks, and a great deal more.