December 14, 2021
MSK-IX Telecom Kitchen: Follow in Agent 007's footsteps
MSK-IX Commercial Director Yevgeny Morozov has been in the telecom business for 20 years; now he is busy enhancing network connectivity. Watch him join chef Alexei Kostin on our Telecom Kitchen cooking show.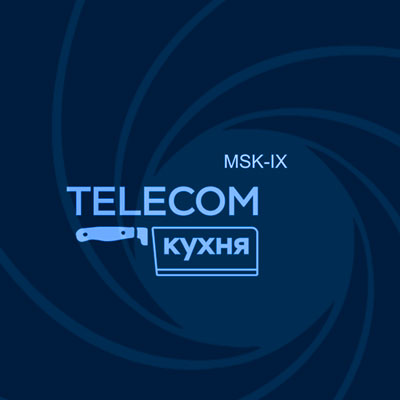 MSK-IX Telecom Kitchen: Follow in Agent 007's footsteps
The James Bond theme was chosen for this edition of the project because another blockbuster from the franchise came out a couple months ago. Everyone seems to be aware of Agent 007's drink preferences, but have they ever wondered about the legendary spy's favorite food? We will share this secret with viewers.
Cooking and films is good, but this isn't an ordinary cooking show; this is Telecom Kitchen. The show will shift the focus toward a fascinating conversation about the industry's development trends with a professional. Over his two-decade-long career in the telecom business, Yevgeny Morozov has climbed from a SIM card seller to a senior executive at one of the world's largest traffic exchange platforms. With his rich and diverse experience, he is able to look at the telecom industry from very different angles.
We have taken this opportunity to introduce Yevgeny not only as a professional, but also as a versatile person.
Listen to our conversation and find out the recipe for James Bond's favorite dish in the new Telecom Kitchen video at https://www.youtube.com/watch?v=BnbZaVgHdEc
Welcome to MSK-IX Telecom Kitchen!