May 26, 2021
MSK-IX improves television signal quality in the Far East
The MSK-IX Medialogistika platform now has an error-correcting system for delivering television channels via fiber optic cables at extra-long distances. It makes the terrestrial broadcasting in the Far East the optimal choice for broadcasters.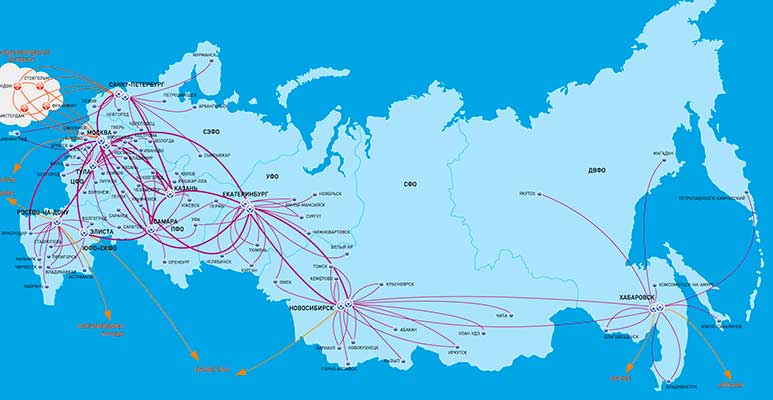 MSK-IX improves television signal quality in the Far East
The main criterion for the successful delivery of a television signal is the preservation of the high initial quality. But the longer the distance (the optical fiber cable), the higher the risk of packet loss, which will affect the quality of the picture.
Russia stretches over 10,000 km from west to east. Medialogistika delivers television signals to all federal districts: St. Petersburg (Northwestern Federal District), Rostov-on-Don (Southern Federal District), Yekaterinburg (Ural Federal District), and others. But the most difficult areas are beyond Novosibirsk (Siberian Federal District) where there are less optical fiber cables along with the channel capacity. It leads to an increased load on the network, and packet loss is more likely, especially during peak hours.
In order to deal with this issue, MSK-IX has improved the nodes of the Medialogistika platform in Khabarovsk and Vladivostok (Far Eastern Federal District) with an additional system of correcting errors. The solution is based on the Forward Error Correction (FEC) technology, which encodes the message in a redundant way, allowing the restoration of the stream in the remote end point, in this case, in the Far East, thus eliminating the errors in the transmission of data.
"MSK-IX is constantly trying to improve the quality of its services. But it is not easy to provide a high quality television channel when the distances are so big from Moscow to Vladivostok. Therefore, we have decided to begin with the deployment of an error-correcting system in this region. It will give Far Eastern clients of Medialogistika an advantage of a high-quality service and makes the terrestrial broadcasting the optimal solution," MSK-IX CTO Alexander Ilyin explained.
"The delivery of a signal to the Far East through Medialogistika is especially important for television companies as this region is not included in the coverage area of several satellites all at once. We feel special responsibility for our clients in the Far Eastern Federal District, and so we are introducing additional systems to provide good quality," Director of the Medialogistika project Grigory Kuzin said.
At present, there are over 500 television channels available to the clients in the Far East, some of them are only represented by Medialogistika.