May 20, 2021
Prodvizheniye and TV BRICS channels now in Medialogistika catalogue
MKR-Media's Prodvizheniye and TV BRICS channels are now to be found in the Medialogistika platform catalogue of terrestrial television broadcasts.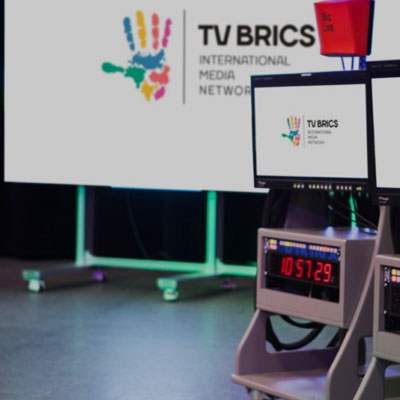 Prodvizheniye and TV BRICS channels now in Medialogistika catalogue
MSK-IX has two new information and entertainment channels in its catalogue namely Prodvizheniye and TV BRICS produced by the broadcaster MKR-Media. The Prodvizheniye channel will also be available in a version adapted for the Russian regions in the MSK + 4 time zone.
TV BRICS is a news and educational channel about life, history, politics and the economy in Brazil, Russia, India, China and South Africa. Its content includes programs made in the BRICS countries devoted to a variety of aspects of their peoples' life and culture. Among them are news, analytical, educational, music and sports programs, documentaries and feature films.
Prodvizheniye is a family entertainment channel for people in large cities. It broadcasts educational shows, favorite film series, modern films, Soviet film classics, iconic Western detective series, Hollywood pictures and documentaries, however, 70 percent of its content is made in Russia.
"Joining the Medialogistika platform is a long-awaited event for us, which gives greater flexibility for connecting cable and satellite television operators, regional network partners and over-the-top (OTT) media services to our Prodvizheniye and TV BRICS channels all over the country. We are optimistic about the future of our cooperation, the first result of which was the appearance of the Prodvizheniye TV channel in test mode in the networks of federal operator TTK in Barnaul, Kostroma, Vladimir and other cities last week," said Roman Klimas, Executive Director of MKR-Media.
"It was just yesterday that Medialogistika celebrated the appearance of the 1,500th channel on the platform and today it has already become a thing of the past. Currently, the Prodvizheniye and TV BRICS channels are available to all operators and can be connected in all the regions of the country." noted Director of the Medialogistika project Grigory Kuzin.