April 13, 2021
Medialogistika adds Gazprom Media channels to its assortment
Medialogistika has become a priority supplier to the operators of a new channel produced by Gazprom Media Entertainment Television (GPM RTV), as well as the HD versions of popular TV channels, which were previously offered in SD.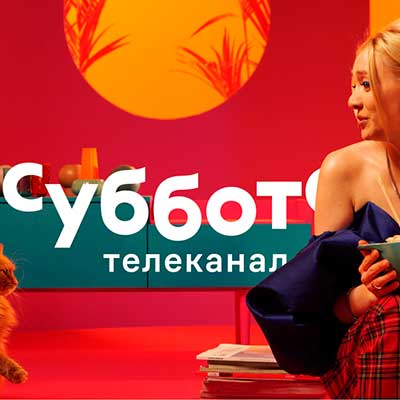 Medialogistika adds Gazprom Media channels to its assortment
The Medialogistika platform for the terrestrial distribution of television signals has added the SD version of GPM RTV's new entertainment TV channel, Saturday!, which began broadcasting in February in place of the Super channel. The team of the Friday! popular TV channel headed by General Director Nikolai Kartozia worked on the launch of the new project.
GRM RTV promotes Saturday! as a federal entertainment television channel for modern and active men and women aged 18-45. This means the channel targets several generations at once, and its original content will bring together mums and their daughters, as well as daughters-in-law and mothers-in-law. The channel airs iconic series, popular reality shows, movies and entertainment news.
In addition, Medialogistika now offers three HD versions of Gazprom Media's federal TV channels: TNT HD, Friday! HD, and TV-3 HD.
TNT HD is an HD entertainment channel that broadcasts shows and projects that traditionally gather many viewers both as a television channel and on the internet. The channel presents unique content, such as comedy series and shows, reality TV, talent shows, drama series and full-length movies.
Friday! HD is the HD version of the TV channel for those interested in rich experiences, travel and service quality, as well as activists and contemplators.
TV-3 HD is the only high-definition TV channel in Russia that focuses on believing in miracles, and its broadcast is filled with stories about miracles that people create with their own hands.
Medialogistika previously offered HD internet versions of these three channels.
"Medialogistika works with operators from various Russian regions in different time zones, including those in Siberia and the Far East. For them, we offer timeshift versions of Gazprom-Media's TV channels: TNT, Friday, TV-3, TNT4, 2x2 and Saturday!, adapted for broadcasting in time zones other than Moscow Standard Time Zone," said Medialogistika Project Director Grigory Kuzin.