July 27, 2022
MSK-IX team wins IT Premier League Futsal Cup
The MSK-IX futsal team has won the Premier League IT Cup. This is the 29th trophy and 3rd Cup won in the past four years in the collection of the team that comprises employees of Rostelecom Data Centers, that is, MSK-IX and the Technical Center of Internet.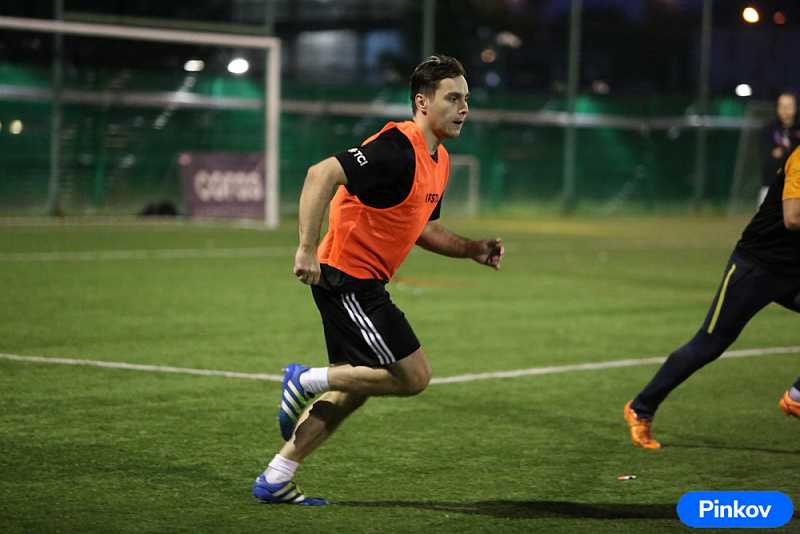 MSK-IX team wins IT Premier League Futsal Cup
The IT Premier League is a futsal tournament held between IT companies and their strongest teams. Matches consist of a single round robin, after which a playoff bracket is formed. The Premier League is the most prestigious tournament that will reveal the season's best team.
The preliminary stage lasted several months during which each team held seven matches. The MSK-IX team came third after defeating a strong rival, 3LogicGroup, 8-0 in the quarterfinals. In the semifinals, the team met with Ozon and scored 4-0. In the finals, MSK-IX played against the LAB30 team which took first place in the preliminary stage. The normal time ended in a tie 2-2, but MSK-IX won in the penalty shootout, 3-1.
Thus, the MSK-IX team has played the Cup scoring 14 balls in three matches, and failing to save only two. The team's forward Almaz Sadriyev was named the top scorer and assistant of the entire tournament, including the group stage and playoffs.
When commenting on the victory, the MSK-IX team captain and goalie Alexei Kostin shared the team's recipe for success.
"Many teams try to reach their peak performance in the very beginning of the season to get the best place in the group so they can face the weakest competitor in the first playoff match. Our strategy is to wheel into the tournament in a steady mode to reach our peak performance by the decisive matches. It has allowed the MSK-IX team to win our third Premier League Cup for the past four years.
The second thing that is at the base of our victory is the striving to always remain a team. It is great that our player Almaz Sadriyev has become the top scorer and tournament assistant, but it was the result of the efforts of the entire team. So I am absolutely certain that the tournament's best player is the MSK-IX team," Alexei Kostin said.
He added that this success will make them raise the bar next season and will motivate them to play better to ensure an even more sweeping victory.
The results and full statistics of the tournament are available at its official website.