April 1, 2022
MSK-IX announces appointment of new director general
On April 1, 2022, Yevgeny Morozov will replace Yelena Voronina as Director General of MSK-IX. Yelena Voronina will stay at the company as an advisor to the Director General.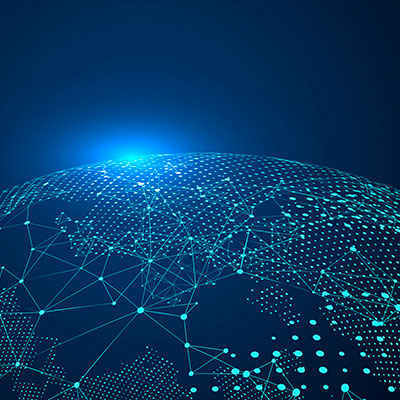 MSK-IX announces appointment of new director general
Yevgeny Morozov has been appointed Director General of MSK-IX starting on April 1, 2022, by decision of the company's Board of Directors. For the past six years, he has worked as MSK-IX's Commercial Director, leading sales, marketing communications and product development. Previously, Yevgeny worked for VympelCom.
Yelena Voronina headed MSK-IX since its establishment in 2001 as an operator of an Internet eXchange hub. She will continue her work as an advisor to the Director General.
"Yevgeny Morozov is well-known to MSK-IX's clients and partners. He has the professional experience and knowledge of the telecom industry needed to maintain the company's leading positions and carry the best team on the market to new goals," Sergei Bochkaryov, CEO of Rostelecom Data Centers.
"We are grateful to Yelena Voronina for her contribution to the development of the internet industry in Russia for more than 25 years. Under her management, MSK-IX has come a long way, from a research project in the early stages of Runet's development to a high-tech company, one of the world's leading Internet eXchanges. I am very happy that Yelena Voronina is staying on board. She will continue to use her knowledge and expertise for further progress," Alexei Platonov, Director of MSK-IX.
"The decision to change the Director General was made several months ago, but the leadership rotation process takes quite a long time. Yevgeny Morozov has been a member of our team for more than six years. He knows MSK-IX's corporate culture and the company well from the inside, which makes him a perfect candidate for the position of Director General of MSK-IX," Yelena Voronina commented.
About
MSK-IX is one of the top 10 largest internet exchange points in the world. Daily traffic in its network exceeds 4 Tbps, and at peak times it reaches over 5 Tbps. More than 800 organizations in 100 cities and 20 countries use MSK-IX products. The company's clients include ISPs, media holdings, social networks, search engines, video portals, cloud service providers, and corporate, scientific and educational networks that use MSK-IX products to develop, interact, scale networks and build their own services.
MSK-IX is a professional DNS operator. For over 12 years, it has ensured the continuous operation of the TLDs .RU, .SU, .РФ, .ДЕТИ and .TATAR.
MSK-IX is the only Data Escrow provider in Russia accredited by ICANN. It provides backup storage for national domain registries (EBERO – Emergency Back-end Registry Operators).