June 6, 2022
Cocktail party with MSK-IX: St. Petersburg adventure
On June 2, MSK-IX held a traditional event in St. Petersburg – a party for clients and partners, which brought together more than a hundred top managers of the telecom and media market.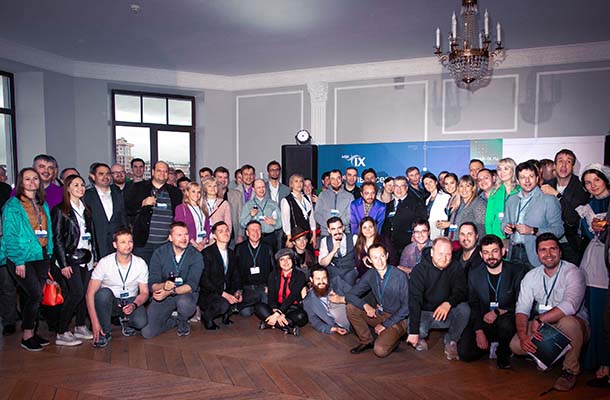 Cocktail party with MSK-IX: St. Petersburg adventure
At the beginning of the event, top managers of MSK-IX, headed by CEO Evgeny Morozov, welcomed guests.
The northern capital is the region where MSK-IX has its second largest presence in Russia. There are seven nodes for connecting to its platform, which provide access to all the company's services: a peer-to-peer network (IX) with a bandwidth of up to 8 Tbps; Medialogistika, which has more than 600 TV channels in its catalog; a fast and secure DNS cloud; and secure Instanet networks. Also at modern data centers, MSK-IX clients can use the Colocation service, which further shortens the path to the services provided by the company.
The highlight of the evening was an immersive game organized by professional actors. Its plot drew participants into the atmosphere of 19th-century St. Petersburg, which was emphasized by the setting of an old mansion, and search for a mysterious treasure.
In addition, MSK-IX prepared a musical surprise, which involved both professionals and some employees of the company, who demonstrated their singing skills.
"We love our clients and partners, so these meetings with the community are very important for us. Unfortunately, due to the pandemic, we did not have the opportunity to hold offline events for a long time. Videoconferencing helps facilitate communication to some degree, but it still cannot fully satisfy the need to get together in person. As soon as it became possible, we organized a meeting with our dear colleagues and chose a format that not only promotes fruitful networking, but also allows us to unite as a team during an exciting adventure," said Alexei Kostin, MSK-IX Head of Marketing.