September 23, 2022
MSK-IX participates in EPF 2022
On September 12-14, Rome hosted the 15th edition of the European Peering Forum (EPF). Roman Zelinsky, Head of International Business Development at MSK-IX, represented the company at the event.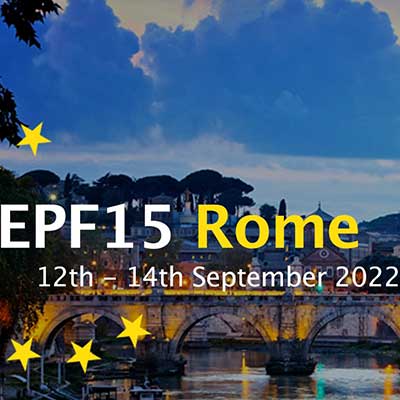 MSK-IX participates in EPF 2022
The EPF is a major event in the internet exchange (IX) community. Since 2005, the industry's largest IXs, AMS-IX, DE-CIX, LINX and NETNOD, have organized the EPF annually, bringing together more than 350 representatives of the European peering community on a single platform and providing them with opportunities to exchange information and establish business ties with potential new partners.
In 2022, the event opened for the 15th time after a two-year hiatus caused by the Covid-19 pandemic, which carries special significance for both the organizers and participants.
This year, MSK-IX was represented by Roman Zelinsky, Head of International Business Development. He held a number of meetings with current and potential partners and customers to discuss topical issues as well as prospects for further cooperation. The plenary meetings included the organizers of the forum, representatives of four leading European internet exchange points. The participants shared experience, advanced approaches, ideas and views on the further global development of the peering market. These meetings have reaffirmed that MSK-IX remains an important member of the European IX community.
Roman Zelinsky praised the EPF 2022, commending the excellent work done by the organizers. They were not only able to bring together representatives of peering communities, but also put together a rich and highly relevant business program, which included plenty of reports covering the current industry agenda. The topics raised by the speakers elicited a lively response from the audience and sparked a heated discussion.
Particular attention was paid to the operation of internet exchange points during the pandemic. The past two years since the previous EPF have given the entire industry time to rethink the significance of IX in providing seamless and resilient network connectivity around the world.
"The pandemic has clearly demonstrated the extraordinary infrastructural and social role of IX in ensuring uninterrupted connectivity for individuals and organizations around the globe. This places an even higher responsibility on peering companies and promotes the further development of international cooperation, in which MSK-IX is an active participant," Roman Zelinsky commented.