June 2, 2023
Selectel and MSK-IX roll out solution for speedier and safer cloud services
By partnering with Selectel, MSK-IX can now offer users of its Instanet platform speedy and safe access to all Selectel cloud services.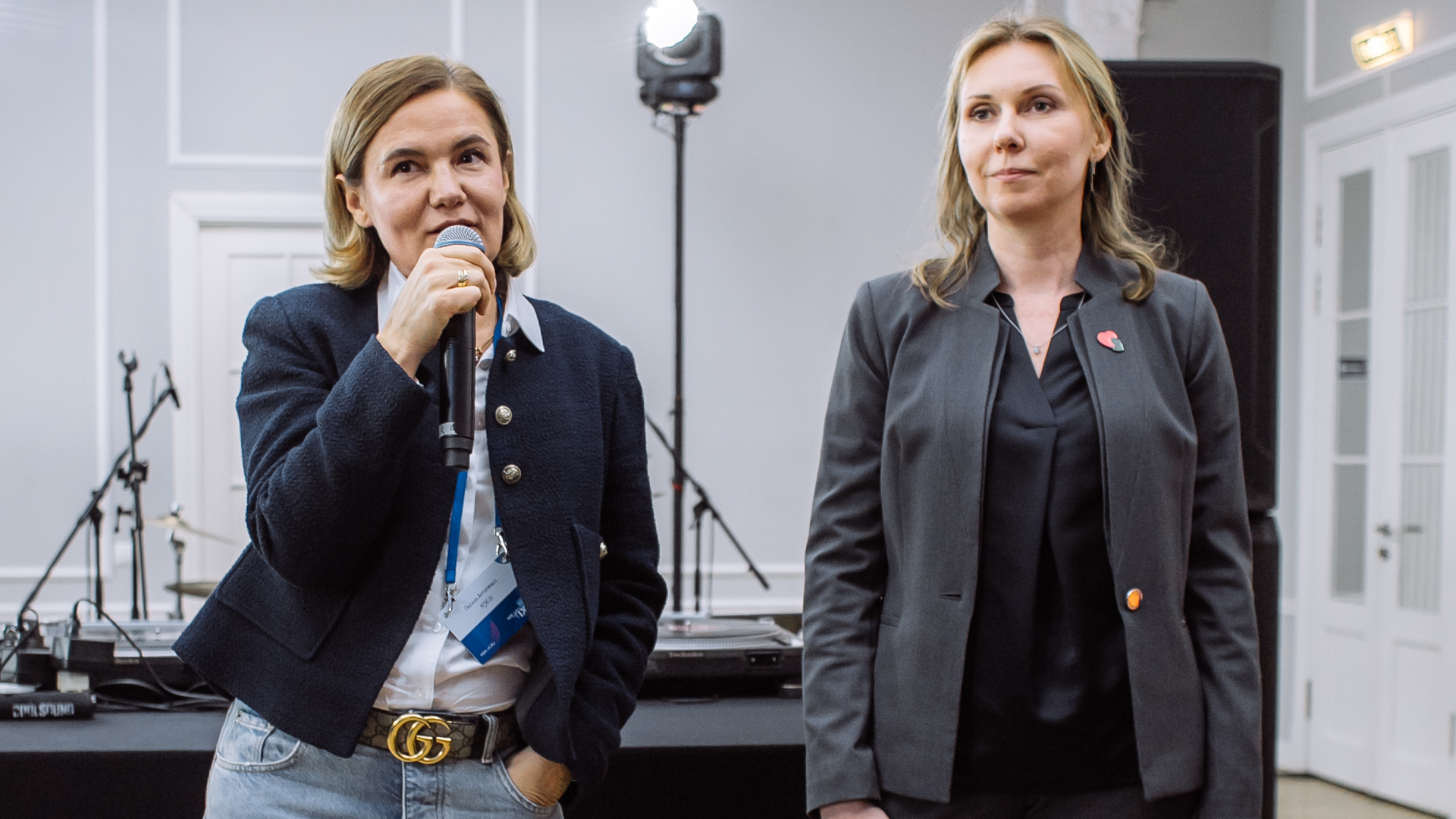 Oksana Antipenko, Head Sales Department MSK-IX and Elena Grand, Deputy Technical Director Selectel
MSK-IX, Russia's biggest traffic exchange, has signed a cooperation agreement with Russia's leading IT infrastructure provider, Selectel, as part of the Cloud Connect service. The partnership will enable the two companies to offer their customers a more responsive and convenient solution for merging their geographically distributed IT infrastructure with Selectel's assets by setting up a secure communication channel through the MSK-IX platform.
Cloud Connect is an MSK-IX service provided using the Instanet platform. This solution is designed to offer companies and organizations operating across a wide range of sectors and industries quick and secure access to cloud services. It provides for quick connectivity with any of the Selectel products, including cloud and private servers, cloud storage, VMware virtualization and other services through reserved pre-configured connection points set up by Selectel and MSK-IX in Moscow and St. Petersburg. Trunk ports with dedicated VLAN ensure network connectivity, connecting to Selectel's infrastructure through the L3VPN global router.
The solution is designed to address any challenges users of corporate cloud services may encounter in terms of connection accessibility, stability and speed, while the customer infrastructure can be spread around Russia. All MSK-IX nodes can connect to the service.
Cloud Connect will enable customers to make better use of Selectel's cloud services, offering them access to tailored data storage and processing solutions, as well as the ability to perform other business tasks, while ensuring a high level of security and data protection, which is an essential requirement for most companies.
"The Selectel - MSK-IX partnership represents yet another step in developing cloud services in Russia. The two companies have decided to work together to enable their customers to benefit as much as possible from cloud-based services and ensure data flow that is safe, convenient and reliable. We hope that the project succeeds and paves the way to more mutually beneficial cooperation down the road," Selectel CTO Kirill Malevanov said.
"We will continue expanding the service portfolio for our customers and are certain that the Selectel partnership will be a success and an effective way to achieve our key objectives when offering cloud services to our peering network users," MSK-IX CEO Yevgeny Morozov said.