June 1, 2023
New issue of Internet from the Inside magazine dedicated to AI
The 18th issue of Internet from the Inside magazine is now available to readers. The editors discussed the development of artificial intelligence (AI) from different angles in order to identify various implications in detail.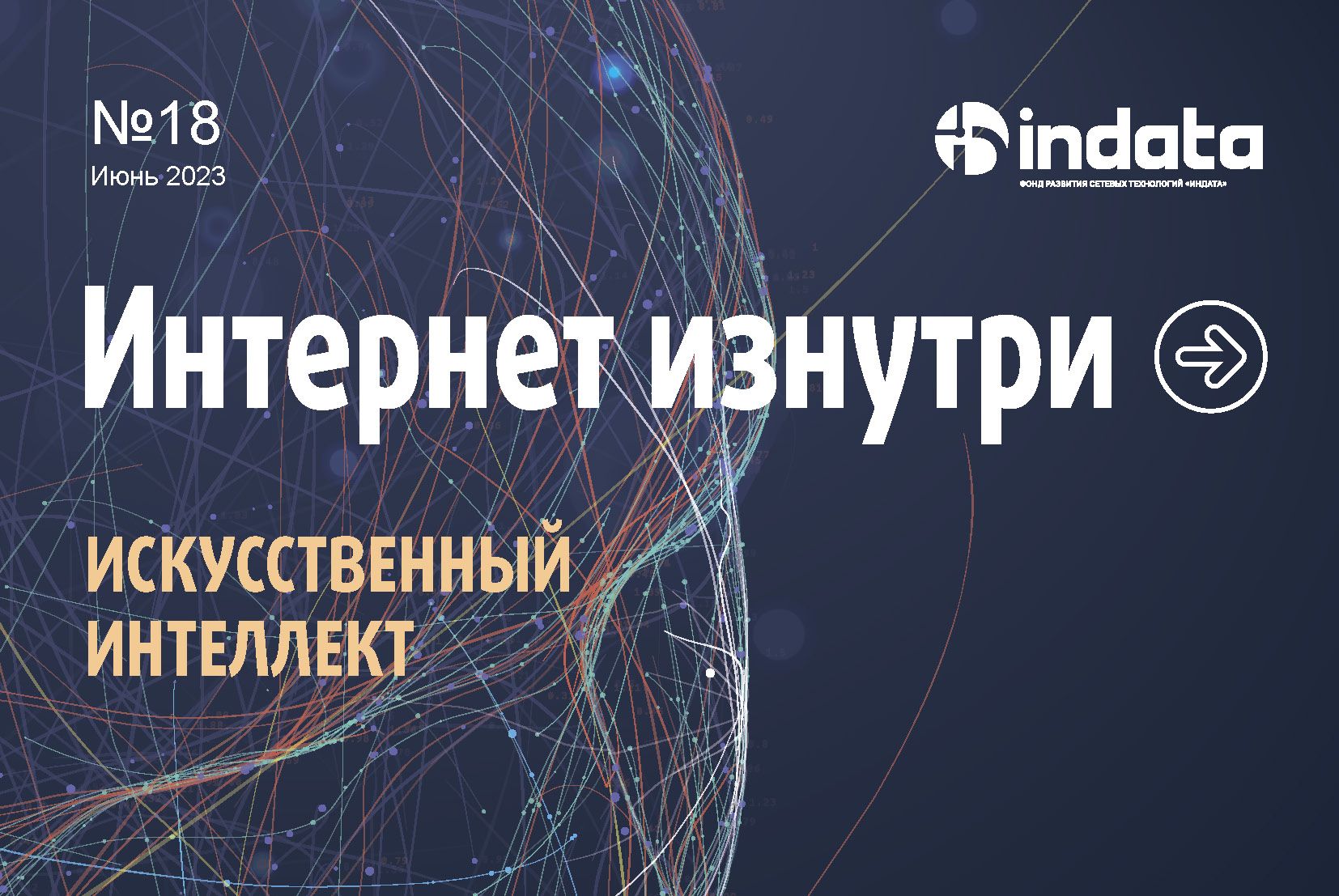 The 18th issue of Internet from the Inside
"Today we understand that artificial intelligence, or AI, is not fiction, but reality, and its abilities are becoming more and more distinct. In this issue , we did not invent anything supernatural; the development of AI today is impressive even without our fantasies," the editorial staff said in the opening statement.
The issue opens with Sergei Markov's article, "From AlexNet to ChatGPT," in which he analyzes the development of deep learning technologies over the last decade. Matt Welsh turns to the practical side of the application and talks about how he is changing the programming system itself, and where this will lead in the future.
Pavel Khramtsov decided to look at the development of AI from an unexpected angle and search for information about it in the documents of the Internet Engineering Task Force. It turned out that it was first mentioned 52 years ago. Irina Pyzhova invites readers to dive even further into the past and talk about the pioneer of Russian informatics and cybernetics Viktor Glushkov, whose centenary is celebrated this year.
A new section of the magazine, Internet Science and Education, which will publish current research papers and materials on the training of professionals for the internet industry, opens with an article by Marat Biktimirov. There, he describes what internet science is and how it is significant in modern education. Further in the section, scientists from the Higher School of Economics share their latest works in this area.
Madina Kasenova analyzes different approaches to AI regulation in the EU and China in the Politics section. The traditional News section will also be devoted to artificial intelligence and the domain industry.
Internet from the Inside magazine keeps abreast of new trends and will continue to inform readers of the most interesting and relevant topics in the IT, telecom and internet industries.