August 16, 2023
Alexei Kostin wins two prizes at TTS.Telecom Awards
MSK-IX Product and Marketing Director Alexei Kostin has won prizes in two categories at TTS.Telecom Awards, Best Strategic Development of a Corporate Brand, and Poker Face.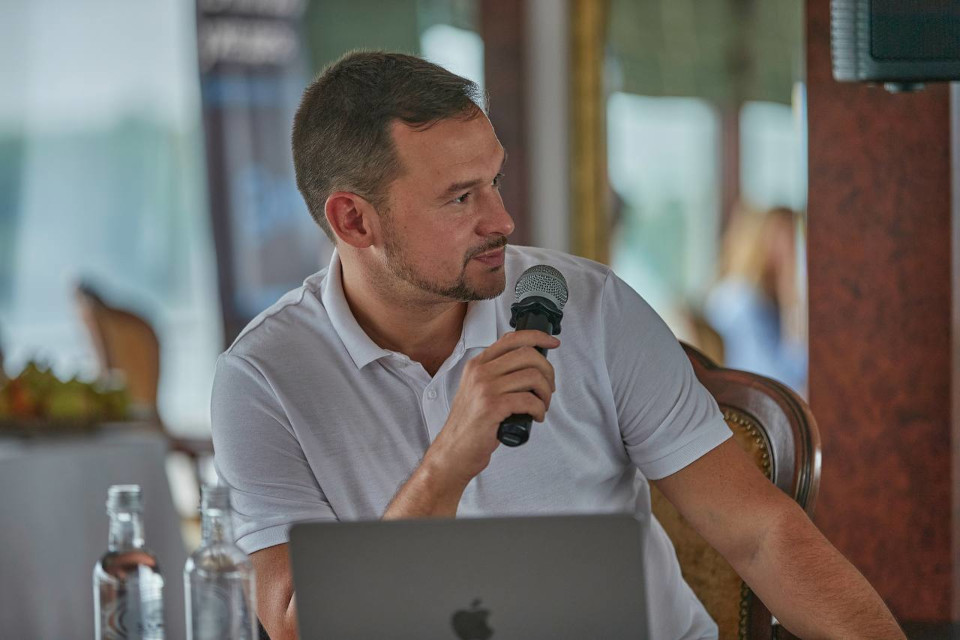 Product and Marketing Director MSK-IX Alexei Kostin
Best Strategic Development of a Corporate Brand is one of the most prestigious categories at TTS.Telecom Awards. The awards' organizers, Effort Telecom, admitted that it was not easy to determine the winner because all the nominees were strong and established professionals. The decision was made in three stages. First, TTS participants created a long list of candidates, and then the expert jury selected six finalists. Finally, top managers of major telecom companies determined the winner.
Alexei Kostin has been in charge of marketing at MSK-IX for the past eight years. He also deals with product development. Despite many challenges and difficulties, his efforts won well-deserved recognition thanks to his tendency to think outside the box and take creative and non-conventional decisions that led to success.
MSK-IX has significantly transformed its product portfolio in recent years. With Alexei's direct involvement, the company has gone from an ordinary internet exchange point to a full-scale multi-platform aggregator of services that drives the growth of both telecom operators and companies in other industries.
Alexei Kostin also won Poker Face, for being a true professional who can take market fluctuations with a straight face and demonstrate extraordinary composure when handling the biggest challenges.
"Although it was me who was awarded the prize for best strategic development of a corporate brand, it is a huge achievement for the entire team. I want to thank them for their professionalism and dedication. Over the past few years, we have focused on developing our corporate brand by expanding the company's presence in the market, implementing innovative solutions to boost the quality of our services and building up our portfolio. Of course, it's nice to be praised for staying cool and doing our job professionally even in difficult situations," MSK-IX Product and Marketing Director Alexei Kostin said.