Safe Link
Designated channel connecting with DDoS protection providers for clean traffic.
About the service
Safe Link is a simple connection with the ability to protect our clients from attacks thanks to reliable access to DDoS protection services from our partners.
Intended customer
DDoS attacks have become more frequent and intense recently. A company can govern its IT infrastructure by protecting it from malicious traffic, but it can't govern the global network used for transferring data.
Safe Link transfers clean data from DDoS protection providers via a dedictaed channel, minimizing the risks associated with transferring data via the open internet.
Safe Link is the perfect choice for companies with high security profiles including companies processing personal data, online shops, insurance providers, banks and gaming services.
Requirements
To access a DDoS protection provider's services directly, all you need to do is connect to MSK-IX that has a peer-to-peer connection with the cloud provider.
How it works?
MSK-IX uses a dedicated L2 VPN channel to connect to a DDoS protection provider to facilitate clean traffic. We connect you to your provider of choice through a high capacity network all across Russia. Thanks to a geographically distributed network and direct links with DDoS attack protection providers, Safe Link helps guarantee service accessibility to your clients.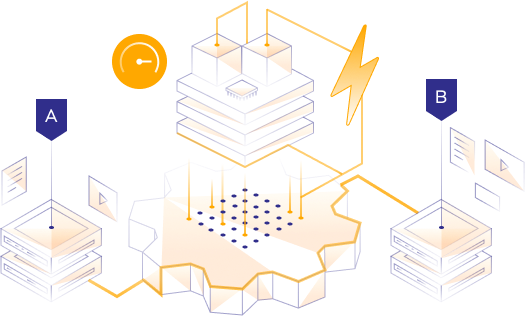 Why MSK-IX?

High-speed private VLAN with minimal delay (up to 100G)

Scalability of a communications channel with a cloud provider

Wide accessibility: 42 locations in 10 Russian cities

Reliability: 99.98%
Connection request form